We are passionate about what we do!
Eau Claire Periodontics is a specialty dental practice committed to providing patients from Western Wisconsin and Minnesota, with high-quality, comprehensive periodontal, soft tissue, and implant care.

Known for their compassion, character, and professionalism, Dr. Jason Johnson, Dr. Russell Dylla, and their entire team are dedicated to helping patients achieve a healthy, long-lasting smile.

The Eau Claire Periodontics team stays up-to-date on the latest techniques, technologies, and products available and strictly adheres to OSHA Safety Standards and HIPAA Privacy Laws.
Meet the Doctors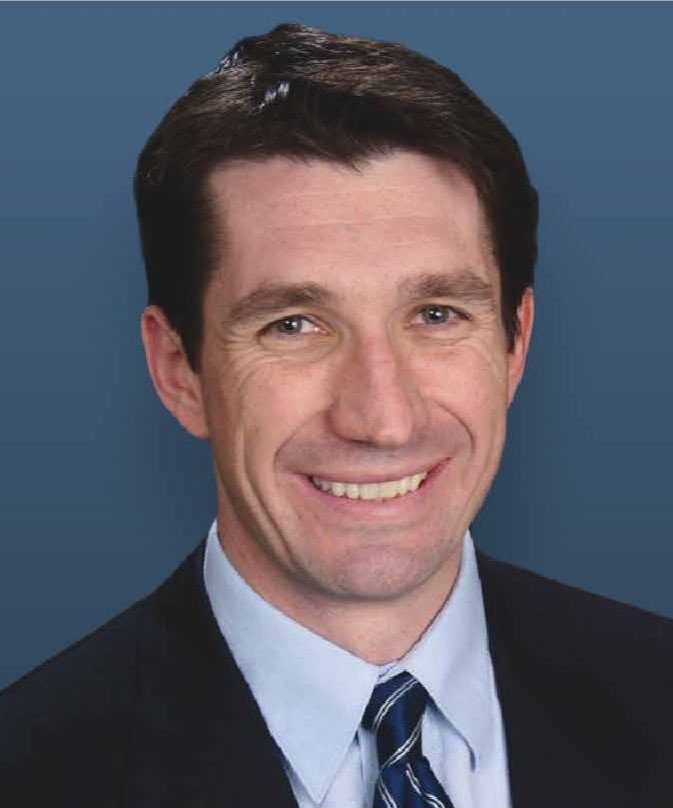 DR. JASON JOHNSON
Dr. Jason Johnson has received extensive training, including three additional years of education beyond dental school in the area of periodontics and implant dentistry. He continues to enhance his skills through continuing education and leads a local dental study group. Dr. Johnson is surrounded by a clinical and business team who are uniquely qualified to assist patients in all areas of the practice. We are rewarded by our patients having a positive experience while provided exceptional care. Our team of highly skilled professionals are excited to meet you and assist you in reaching your optimum oral health.
Dr. Johnson relocated to Western Wisconsin in 2012 after practicing periodontics and implant dentistry in the Minneapolis-St. Paul area earlier in his career. Originally from Germantown, WI, he is enjoying being back in his home state. Dr. Johnson completed his Bachelor of Science degree at the University of Wisconsin-Madison and received his Doctor of Dental Surgery and Master of Science degrees from the University of Minnesota where he also completed his periodontal residency and was a member of the dental school faculty. Dr. Johnson and his wife, Olivia, along with their three sons, live in the Chippewa Falls area.
EDUCATION
University of Minnesota-Certificate in Periodontics
University of Minnesota-Master of Science
University of Minnesota-Doctor of Dental Surgery (DDS)
University of Wisconsin-Bachelor of Arts (BA), Microbiology
Advanced Cardiac Life Support (ACLS) Certification
Balint Orban Memorial Award winner in clinical research, 2007.
PUBLICATIONS
J.D. Rudney, R.K. Staikov, J.D. Johnson. "Potential biomarkers of human salivary function: A modified proteomic approach." Archives of Oral Biology 54.1, Jan. 2009, pp 91-100
J.D. Johnson, R. Chen, P.A. Lenton, G. Zhang, J.E. Hinrichs, J.D. Rudney. "Persistence of extracrevicular bacterial reservoirs after treatment of aggressive periodontitis." Journal of Periodontology 79.12 Dec. 2008, pp 2305-2312
AFFILIATIONS
Chippewa Valley Dental Society, Past President
Northwest District Dental Society, Treasurer
Wisconsin Dental Association (WDA)
American Dental Association (ADA)
American Academy of Periodontology (AAP)
Marquette University-School of Dentistry, Preceptor
Chippewa Valley Free Clinic
Give Kids A Smile
Mission of Mercy
DR. RUSSELL DYLLA
Dr. Russell Dylla owned and worked at Southdale Periodontics from 2007 to 2019. He grew up in Rochester, Minnesota and was surrounded by the healthcare field. He graduated with Distinction and "Summa Cum Laude" in Periodontics. Post-graduate training has included the Spear Education Center in Scottsdale, Arizona. In 2007, Dr Dylla lectured at the AAP Oral Research Forum and in 2010 to the Philippine Dental Association on "Interdisciplinary Dental Implant Therapy". Volunteer work has include the St Paul Dental Mission Clinic, Philippine Dental Mission, and the Minnesota Dental Association Mission of Mercy. Dr Dylla devotes a considerable amount of time teaching in the Graduate Periodontology Program at the University of Minnesota.
He enjoys golf, fishing, snowmobiling and activities with his wife, Kim, two boisterous young boys and fun loving daughter. Dr Dylla has two brothers and one sister in the healthcare profession as well. One brother was a Chief Scientific Officer for a corporation developing medications for stem cell cancer research, another is a Pharmaceutical Scientific Writer and his sister a local dentist in the Minneapolis region.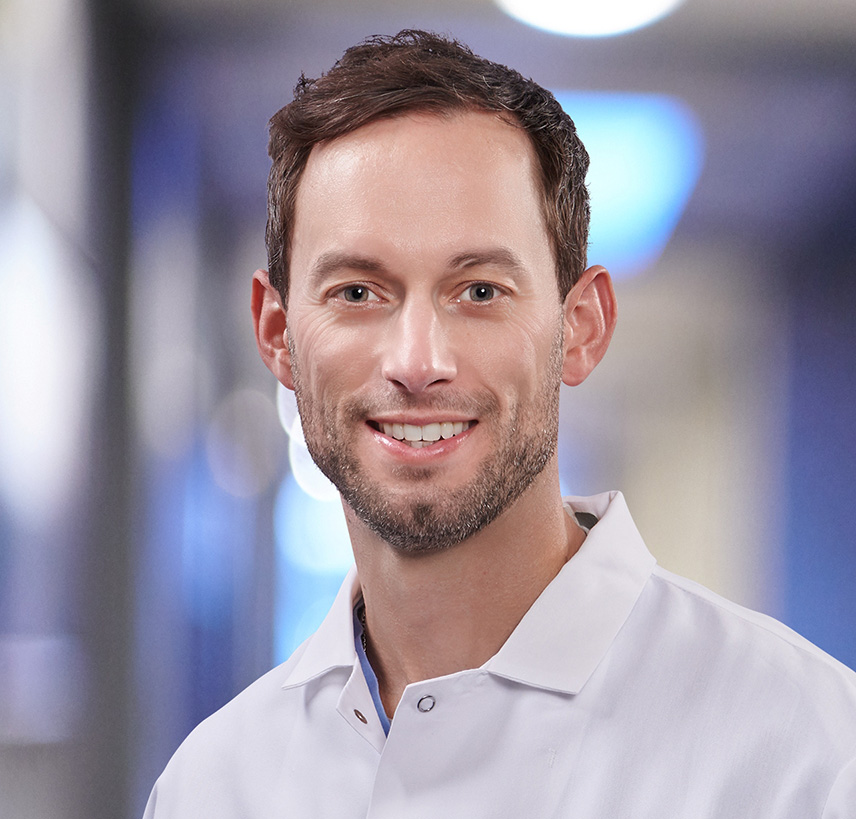 EDUCATION
Bachelor of Science (2000), Biology/Chemistry, University of Minnesota-Duluth, Duluth, MN
Doctor of Dental Surgery (2004) Distinction – University of Minnesota School of Dentistry, Minneapolis, MN
Certificate of Periodontology (2007) Summa Cum Laude- University of Minnesota School of Dentistry, Minneapolis, MN
Thesis Research – Promotional Training in Periodontology
AFFILIATIONS
Southside Comprehensive Seattle Study Club – Former Director (2009-2019)
Minneapolis District Dental Society – Council Member
Minnesota Dental Association (MDA)
American Dental Association (ADA)
American Academy of Periodontology (AAP)
Adjunct Associate Professor, University of Minnesota School of Dentistry, Graduate Periodontology
Omicron Kappa Upsilon – Dental Honors Society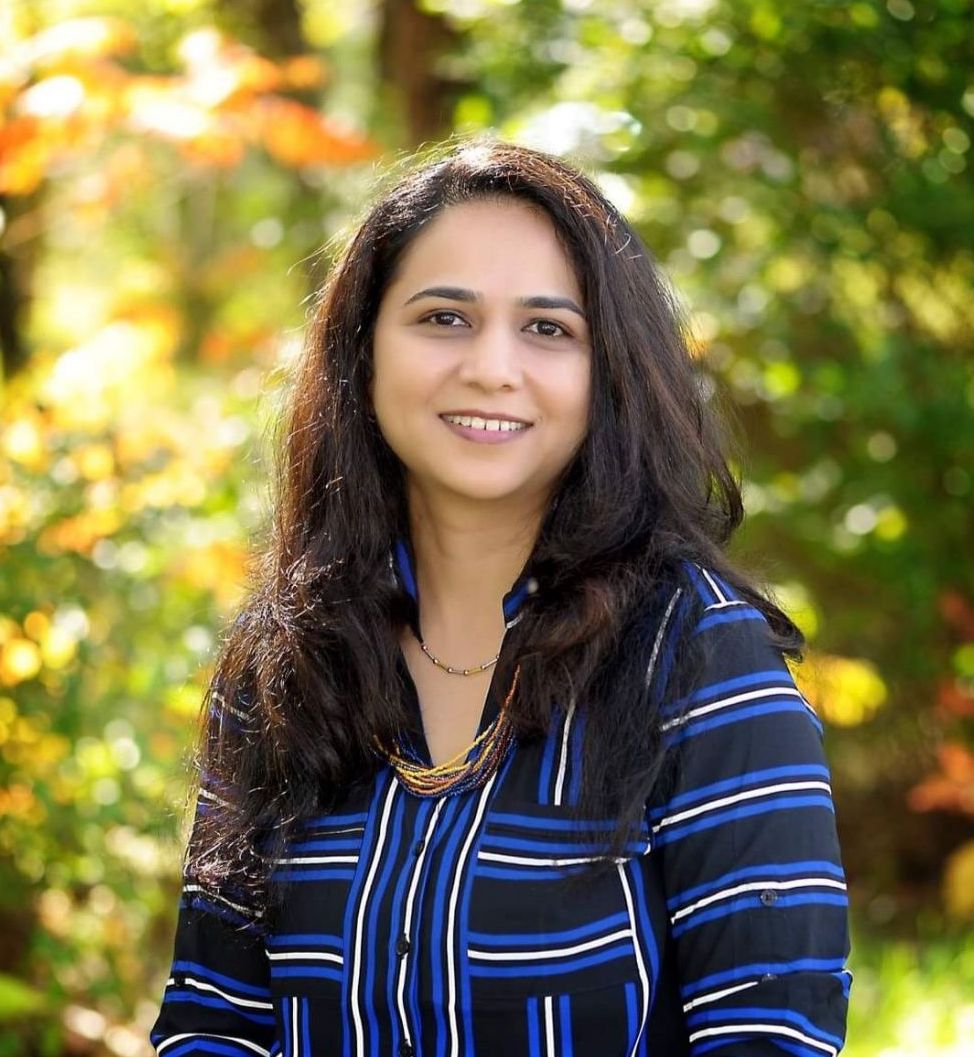 DR. RUPAL VASANI
Dr. Rupal Vasani is trained in the specialty of Prosthodontics, one of nine specialties recognized by the American Dental Association that has emphasis on restoration and replacement of teeth and oral structures.

She obtained her Master of Science degree, Certificate of Prosthodontics and Certificate of Gerontology from Marquette University School of Dentistry. A Bachelor of Science in Dentistry was completed at Nair Hospital Dental College in India.

Dr. Vasani's area of expertise involves complete and partial dentures, full mouth rehabilitation and implant dentistry. As a prosthodontist she believes in interdisciplinary care and works closely with area specialists and general dentists to provide optimum patient care. She enjoys learning new technologies and implementing them in the diagnosis and treatment planning of complex dental conditions. Dr. Vasani previously practiced for ten years in the Chippewa Falls area. She resides in Eau Claire with her husband and two children.
Meet Our Staff
Heather
Registered Dental Hygienist
Marquita
Registered Dental Hygienist
Stacy
Registered Dental Hygienist
Jessica
Registered Dental Hygienist
Carissa
Financial/Scheduling Coordinator
Tenley
Scheduling/Referral Coordinator
Kim
Financial Coordinator
Polly
Insurance Coordinator
How to Find Us
Eau Claire Periodontics
4907 Keystone Crossing #A
Eau Claire, WI 54701
PHONE:
(715) 832-5396
EMAIL:
theoffice@eauclaireperiodontics.com
Eau Claire Periodontics is located between Panera Bread and Texas Roadhouse.